Red Flags, But Can I Tell My Parents?

"If something does not feel right, you need to tell us…"

It was those words that rung in my ears when my coach grabbed my hips so close that I felt his breath on my shoulders. I knew what was happening was not right. I was at practice, my teammates were near, I was wearing a leotard and still I was being violated, and that was not ok. Red flags went up all around my body the first time I was touched. I knew after the second time I needed to go to my parents immediately. I remember sitting in a local restaurant telling my parents what happened to me, with one of my teammates. It was a talk that I never dreamed of myself having. I knew I could tell my parents anything and that I would be safe.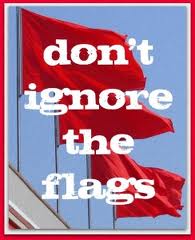 I have always read stories of young girls getting molested or raped all over the nation never knowing that it could possibly be me. I remember the day it happened. I was very scared and worried of what could possibly happen next. I didn't know what to do other than tell my parents, which I was taught since I was a toddler. This possibly could have saved me from the absolute worst.

In the aftermath, I spent three hours talking to a forensic interviewer and a detective. It was one of the most stressful environments for a 15-year-old. I knew I had to continue to push through and persevere, so that what I spoke could potentially save another child. Most nights I would come home crying. I was so emotionally exhausted from all of these events happening. It was and still is one of the hardest obstacles I have had to overcome.

Later on my mom told me about these classes that she had taken and that was how her and my dad had parented to ensure I knew about body safety. I want to thank Feather from the bottom of my heart for providing these classes and giving my parents the tools for awareness and prevention.

Advice for Other Teens
I have found throughout my case and many others that many of my friends are afraid to speak up in a certain situations. They hope by staying quiet the issue will fix itself. My one piece of advice is when something doesn't feel right, even if it seems minuscule you have to speak up to a parent or trusted adult. To this day I still struggle thinking what my coach did to me was my fault and I think that is an issue that many girls face. They feel that other people's actions are their fault, when it is not. During forensic interview, it was extremely hard emotionally for me to comprehend. Replaying the details of what happened to me to my interviewer was so hard, but it began to change my thinking of it – that it wasn't my fault. It was my coach's issue, not mine.

To start my healing I began volunteering at a child advocacy center. Through my volunteering it gave me the realization that many girls struggle with some form of abuse and it was not just me. I would tell anyone who has gone through something similar to me to get connected, get help, and don't close yourself off.

You can read the mom's post here:
https://parentingsafechildren.com/averting-child-sexual-abuse/